Home Staging for easy showings and a quick sale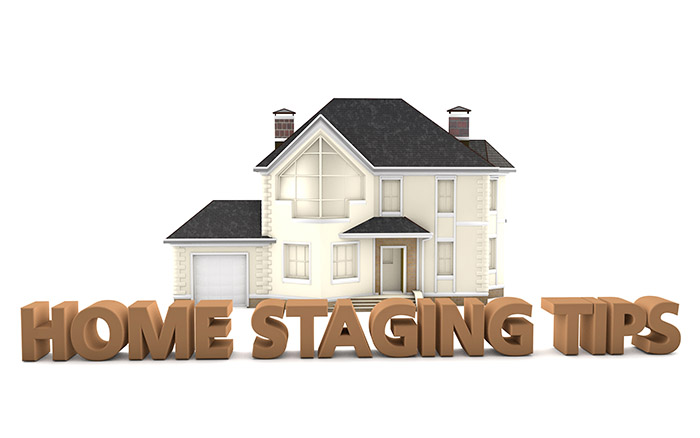 1) Start with your clutter. Most folks live in their home much differently than what is required for showing.  Start with one room and remove the clutter, nick nacks and other non-essentials.
2) Clean out the closets. Packing away unused linens, winter coats, and any out of season clothing will help your closets look and feel bigger.
3) Remove some of the furniture. Again, many of us live with more furniture than necessary.  Keep in mind the old adage "less is more" .With fewer furniture pieces in rooms, the home will appear more spacious and open.
4) Revamp the kitchen. Cleaning off the counters, putting away items, and packing away some of the dishes, pots and pans.  If you have mismatched or dated appliances, consider what new appliances will do to achieve a quick sale.
5) Replace old towels and bath curtains. Achieve a smart upgrade with $100 in new towels, a bath curtain, and floor rug.  Pack away all those shampoos and shower gels, clean out the tub.  Buyers will be "peaking" inside the shower curtain, so keep the tub clean.
6) Spiff up the front yard. Make sure your curb appeal is "appealing," set out flower pots and trim the grass. Industry experts say replacing or painting your front door has a 110% return on investment.  Updating outdoor lighting and the mailbox are inexpensive and add value.  Add brightly colored pillows on a front porch chair is charming & welcoming.
7) Make awkward spaces functional. If you have a small alcove, add a appropriate sized chair, floor lamp and side table, to create a quiet reading nook.
8) Update the paint. If you have personalized paint colors changing it up is important. Try colors of white, beige or a neutral gray. Warm tones are warm and inviting, encouraging buyers to sit down and stay awhile.
9) Fresh flowers! Adding fresh flowers is much better than lighting candles.  Spraying perfumes in a home can leave buyers eyes watering and running for the door.
10) Relax! When you have finished de-cluttering, storing, and moving things around, it is time to enjoy your new rooms. The work you have done will make it easier for your family to live in a home and have it ready to show with short notice.